Healwell's Board brings a variety of critical talent, skills, and industry knowledge to guide our overall direction.

Mary Ester, Chair
Mary is the Chief Development Officer at Global Action on Gun Violence. She has worked in fundraising for more than 20 years and has had the privilege of working for local, national, and international organizations in Washington, DC, including WAMU-FM, Servicemembers Legal Defense Network, the Brady Campaign to Prevent Gun Violence, and Global Rights. Prior to Global Action on Gun Violence, she served as Director of Individual Giving at Consumer Reports and as Director of Development for the Government Performance division of The Pew Charitable Trusts.
Mary is a licensed massage therapist, trained at Potomac Massage Training Institute (PMTI) and feels fortunate to have taken oncology massage courses taught by Healwell's Cal Cates and Lucille Eddy. Mary earned a B.A. in Russian Language from Grinnell College in Iowa.

Katherine LaVelle, Vice Chair
Katherine is a Managing Director with Accenture where she is responsible for the organization's North America Talent and Organization consulting practice which spans organization effectiveness, HR transformation, and change journey management.
An industry thought leader, Katherine has been named to Washington Business Journal's "Top 25 Women Who Mean Business," honoring the most influential businesswomen in the Washington DC Area, Diversity MBA Magazine's list of "Top 100 Executive Leaders," and a "Woman of Achievement" by the National Capital Area YWCA.
Katherine is a passionate advocate for contributing back to the community. She served for seven years on the board of NPower Greater DC, a not-for-profit technology consulting organization serving charities in the Washington DC area. During her last four years on the board she held the role of board chair. She remains actively involved in this organization through chairing a number of events each year and also participates with other organizations that seek to make a positive difference in the community, including the Robin Hood Foundation, Susan G. Komen, and Only Make Believe.
Outside of work, Katherine enjoys gardening, food, wine, and hosting get-togethers with family and friends. An avid cook and traveler, she has spent vacations at cooking schools in various countries including Italy, France, and Morocco.

Caroline Hamric, Treasurer
Caroline Hamric is the Deputy Director of City Kids Wilderness Project, a nonprofit that harnesses outdoor adventures to build resiliency, broaden horizons, and develop life skills for underserved DC youth. She has spent her career serving nonprofits dedicated to women's rights, environmental protection and the rights of animals, and is keenly interested in how organizations learn. Caroline received her Master of Science in Organization Development from George Mason University in 2016, and is a proud alumna of Hollins University with a Bachelor's degree in Business.
In her free time, Caroline enjoys volunteering in her community, taking road trips to the mountains and petting every dog she encounters.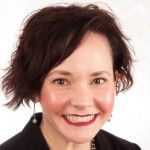 Rory Farrand, Secretary
Rory Farrand is an accomplished Senior Executive and thought-leader with more than 20 years of success within the healthcare industry. Her broad areas of expertise include palliative care, geriatric primary/acute care, clinical healthcare management/operations, innovative program development & training. She recently took on a role with NHPCO as the Vice President of Palliative and Advanced Care; prior to NHPCO, she served as the National Director of Palliative Care for VITAS Healthcare. In that role, she had oversight all of VITAS' palliative care initiatives to improve and expand palliative care for VITAS patients, families, and health care providers. Her key objectives included embedding goals-of-care conversation expertise into the palliative care specialty and serving as an industry advocate for legislative and regulatory action toward community-based palliative care delivery models.
Prior to VITAS, Rory served as Vice President of Medical Management for Centene Corporation's PA Health and Wellness, serving Pennsylvania—a role that included national program development for projects on palliative care and social determinants of health. She previously served as VP of Clinical Learning & Development and Regional VP of Clinical Operations for PA/WV for Aspire Health, with multistate oversight of dispersed interdisciplinary teams providing high-quality palliative care.
Rory is a board-certified adult nurse practitioner with an MSN focused on geriatric and adult health. Additionally, she holds an advanced practice certificate in palliative care, a BA in Psychology, an MS in Behavioral Neuroscience, and an MA in Art Therapy. She has worked as both a Nurse Practitioner and an Art Therapist. Rory serves as a member of NHPCO's Palliative Care Advisory Council (appointed in 2020 for 2-year term) as well as serves as a steering committee member of the Professional Education and Organizational Development committee, and she also works with HPNA as a member of the Membership Awards and Advocacy Committees. She is also a member of the Gerontological Advanced Practice Nurses Association. Rory enjoys baking, yoga, reading, and spending time with her sons.

Kelly Mack, Director
Kelly Mack is a communications professional, specializing in health issues. In her spare time, she writes articles about living with rheumatoid arthritis (RA) and moderates for RheumatoidArthritis.net. She has lived with RA since age two, resulting in significant physical disabilities and use of a motorized wheelchair. Kelly earned a MA in Communications from Johns Hopkins University and a BA in Psychology from Bryn Mawr College.
You can find Kelly on Twitter @MsKellyM and on LinkedIn at www.linkedin.com/in/mskellym/.

Angela Wrubleski, Director
Healwell's board and staff are honored to work with a group of special advisors who provide valuable insight and knowledge based on years of experience. Our team of professional advisors provides expertise in their field and enables us to develop programs and initiatives that are built upon experience, cutting-edge information, and practical wisdom. Their contributions are invaluable to Healwell and we are deeply grateful for their support.
Would you like to join Healwell's Board of Directors, Advisory Board, or Squads? Click here to apply.