Hospital-based massage therapy is kind of our thing. Whether you're curious about clinical massage or already working in a hospital setting, these courses will exponentially expand your clinical reasoning, pathology, and communication skills.
Healwell's Hospital Massage Therapy Stewardship Program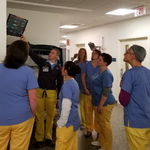 Healwell's Hospital Massage Therapy Stewardship Program is an intensive continuing education course in hospital-based massage therapy practice. The program includes six days of hands-on clinical practice working with patients on multiple units in the hospital.
This training teaches therapists how to apply critical thinking skills and how to safely work with any patient, regardless of diagnosis. Therapists also learn the many facets of professional and practical excellence in a clinical environment.
The Stewardship consists of online and in-person modules. All online modules must be completed before stewards can participate in the six-day in-person module.
"The most amazing CEU week I can definitively say I've ever had!"
2023 Offerings
Monday, October 30, 2023 - Saturday, November 4, 2023 at MedStar Washington Hospital Center in Washington, DC

"Doing in person CEU experience with two of Healwell's instructors was more enlightening & enriching than I had even hoped. Surpassed and then some any expectations I might've held."
Pediatric Massage in the Clinical Setting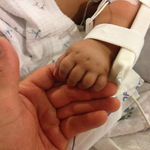 Pediatric Massage in the Clinical Setting is a live, four-day class. The instructors focus on leading students in direct, hands-on patient care with populations throughout the hospital.
Each day will begin and end with time spent exploring ethical issues that are common in and unique to the clinical setting. Participants discuss patient cases and address questions related to body mechanics, patient communication and work flow.
This training will develop and hone skills in interprofessional communication, charting in the electronic medical record, and treatment planning. Participants have homework each night in the form of reading, self-assessment and reflection exercises. Time is also spent discussing the logistics of creating a hospital-based clinical pediatric massage therapy program.
PLEASE NOTE: Completion of all six of the Hospital-Based Pediatric Massage Webinars is required for acceptance into our Pediatric Massage in the Clinical Setting course.
2024 Offerings
Tuesday, April 9, 2024 - Friday, April 12, 2024 at Children's National Hospital in Washington, DC

Registration will open soon.
"This course was incredibly well designed and executed. I very much appreciated any review offered as well as the introduction prep to the peds floor. The instructors were extremely well prepared and their depth of knowledge was very apparent. Frequently checking in with our group as to how we felt and if we had any questions was important support."
*Please Note: You must have a current flu shot and all available COVID vaccinations and boosters to participate in any of Healwell's in-person hospital-based courses.
I've taken the in-person HBMT courses. What's next?
HBMT Peer Support & Mentorship Program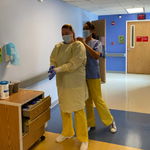 Healwell has been building and growing hospital-based massage therapy programs in private, non-profit, and university health systems since 2010 and we know it's lonely out there!

The HBMT Peer Support & Mentorship Program is a special group within Healwell's Online Interdisciplinary Community. It is a monthly membership. You can join or leave at any time.
Our HBMT Peer Support & Mentorship Program welcomes massage therapists who are already practicing in hospitals (alone or in established programs) and those who are working on creating those opportunities to join us in lively, supportive and collegial community.
We talk about ALL of the things. We share articles, research, humor, and support. We host two live monthly "Rounds" (one in the morning facilitated by Cal Cates and one in the evening facilitated by Laura Bryant-Earner) to give members an opportunity to connect with Healwell and with others to share about your challenges, triumphs, conundrums and questions.
We all do better when we all do better, so get in here and let's all do better!
"This group has been a source of inspiration for me as I navigate my career transition to the next stage of my hospital-based massage therapy practice. In the few short months that I've been a member, I've witnessed my peers showing up for one another with an abundance of kindness and generosity. I appreciate that there's no pressure to meet a certain standard of participation. All shares are welcome and I can contribute as much or as little as I like. I also greatly appreciate Cal and Laura's mentorship. After participating in the Peds clinical in-person course, I was left wanting more of their collective wisdom, experience, and good humor. This group was a logical next step and I'm glad to be a part of it." ~Nicole Kurth