Within Reach: The Quest for Information and Research
a two-day virtual symposium for massage therapists
Saturday, February 25, 2023 - Sunday, February 26, 2023 | 10:00AM - 5:30PM (Eastern)
Can't join us live on the 25th and 26th?
The keynote, plenary sessions, and panels will be recorded and registrants will have access to those videos after February 26th for thirty days. However, you must be registered before February 25th to have access to the recordings.
What is your relationship with information and research?
How do you interact with them?
How do they interact with you?
Information and research are not static entities. They are not dusty tomes or the old guard, protecting knowledge for a select few. They are malleable, changeable, and influential forces in our lives. They are affected by our actions and we, in turn, are affected by their presence.
This conference aims to:
Approved for 11 CEs by NCBTMB

Understand information as a living object that is affected by your actions.
Inspire massage therapists to be active consumers of information and research instead of passive bystanders.
Take the next step in building a massage therapy research culture based on accessibility and realistic expectations.
Join us on this highly interactive two-day journey as we explore the next steps in knowing.
*For the full agenda, keep scrolling.

Registration includes access to the two-day virtual symposium and six months of membership to Healwell's online Interdisciplinary Community.
Thanks to our generous sponsors and people who have selected the Pay it Forward option we are pleased to announce that the standard registration for this symposium is now 50% off! Thank you!
Pay it Forward
Formerly $400 NOW $320
The Pay It Forward option is an investment in our collective future. Please choose this option to ensure that others can have this same experience you're about to have while continuing to be able to meet their basic financial commitments.
Standard Registration
$320 NOW $160 (50% off)
Thanks to our generous sponsors and the people who choose the Pay it Forward option, the standard registration is now less than our original Equity Pricing option.
Day One (Saturday, February 25th)
10:00AM - 10:15AM Welcome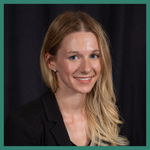 10:15AM - 11:15AM
Keynote: Bias in Information with Taylor Xiao
We are constantly confronted with information. What makes information good or bad? How do you decide which information is useful, and which isn't? This session will teach you some new tools, and show you things you may not know about tools you use everyday.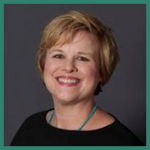 11:30AM - 12:30PM
Search Party: Finding Evidence-Based Medicine with Dr. Ann Blair Kennedy

Learn the how of helping your clients with published research. Massage therapists are often told to read research to help their clients. In this session we will discuss the process of finding applicable research, from coming up with questions to searching for the answers.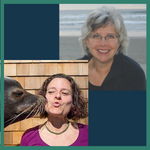 1:00PM - 2:30PM
Science Communication with Nancy Steinberg and Ruth Werner

Ruth Werner and Nancy Steinberg are both science communicators. They take complicated, technical information and create content to help people understand. In this interactive presentation they will discuss their jobs, and how they make decisions about the content you see.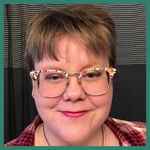 2:45PM - 3:45PM
Discourse Disco: Scholarship as Conversation with Carrie Byrd

Research isn't just a pile of papers, it's also a conversation. In this presentation we'll talk about what scholastic conversation looks like, and how it differs from what you may see on social media. This is conversation that everyone in massage therapy has a stake in, and should be a part of.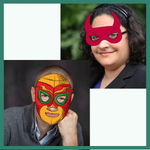 4:00PM - 5:15PM
Let's Get Ready to Grumble: Productive Debate with Cal Cates and Corey Rivera

Cal Cates and Corey Rivera are here to fight about whether massage is a service or a healthcare profession! They're also here to demonstrate the ins and outs of productive debates. How are arguments and debates different? How can you have a productive debate where everyone feels heard and nobody feels dismissed?
5:15PM - 5:30PM Day One Wrap-Up
Day Two (Sunday, February 26th)
10:00AM - 10:15AM Welcome Back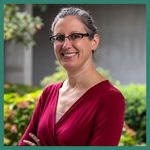 10:15AM - 11:15AM
Keynote: State of Massage Research with Dr. Niki Munk

Dr. Niki Munk presents a look at massage therapy research in a never-before-presented session. Where did we come from? Where are we now? What are some of the most influential papers? Where do we go from here?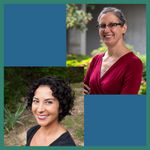 11:30AM - 12:30PM
State of Massage Research Q&A; The Real World (of Research) with Dr. Niki Munk and Kerry Jordan

Dr. Niki Munk takes questions on the state of massage research, and talks with Kerry Jordan about her diverse research experiences as a massage therapist, clinician, writer and reviewer.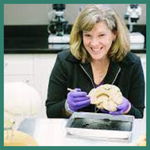 1:00PM - 2:15PM
Reading Research Results (Minus the Tears) with Dr. Lauren Fowler

Do you skip the results section when reading research papers? This session will help explain some of the numbers, charts, and graphs you will typically run into. It also won't be boring, because Dr Lauren Fowler is enthusiastic about charts and graphs and has plans for an interactive educational experience.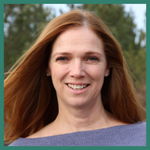 2:30PM - 3:45PM
Research Struggles: Sisyphus and the Samaritan with Dr. Donelda Gowan
In the effort to encourage massage therapists to have friendly feelings about research, some of the realities of the business are rarely discussed. Research faces several challenges, from small sample sizes which invalidate studies to the pressures of funding and the "publish or perish" stress experienced by people working in the field.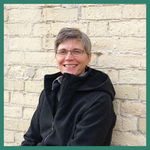 4:00PM - 5:15PM
Sounds Fascia-nating! Using research from other fields to create best practices for massage therapy with Cathy Ryan, RMT

Join Cathy Ryan, RMT and fascia-enthusiast in this skin-tillating talk about how to use research from other fields to improve your practice and help your clients.
FAQs and things to know:
Note: All times are Eastern.
The last thing I want to do is sit through a 7 hour Zoom meeting...
Good news! This symposium uses the Classy Live platform, which can help fill in those missing camaraderie pieces from virtual experiences.
This platform:
Allows for one-on-one quick chats during sessions without losing sight of the presentation- you can even seek out people in specific disciplines or locations!
Has breakout rooms for chatting about topics between sessions. Feel free to jump into the conversation, or sit back and listen.
I'm already committed to something on those dates. Can I watch it later?
Yes! The keynote, plenary sessions, and panels will be recorded and registrants will have access to those videos after February 26th for thirty days. However, you must be registered before February 25th to have access to the recordings.
Breakout rooms, networking, and live chat Q&As will not be recorded. You'll have to be there live to engage in those parts of the symposium.
Sponsors
We are endlessly grateful to the wonderful organizations that are sponsoring Within Reach.
Sponsorship opportunities are still available. If you would like to become a sponsor of this event, please email kerry@healwell.org.