Perpetuating Victimization with Efforts to Reduce Human Trafficking: A Call to Action for Massage Therapist Protection
by Mica Rosenow, MS, LMT and Niki Munk, PhD, LMT

Published on March 2, 2023 in the International Journal of Therapeutic Massage & Bodywork: Research, Education, & Practice
Read the full paper here.
The live, virtual presentation will answer questions and comments submitted anonymously from the public about the paper.
Please share any questions or comments you have about the paper by completing this form.
On June 27th, Healwell will host a live, virtual event during which we'll share (via video) Mica Rosenow's answers to the pre-submitted questions and comments from the public about the paper. This event will also feature a live chat for further discussion of the questions and answers.
Recordings and copies of all submitted questions, comments, and the event's chat window will be de-identified and made available to the public after the event.
This event is free to attend, but registration is required. Click here to register.
A recording of the event will be made publicly available via Vimeo.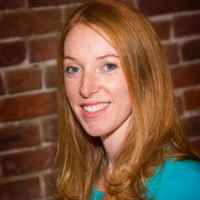 Mica Rosenow is a PhD candidate at Indiana University Purdue University, Indianapolis and was a practicing, licensed massage therapist from 2010 to 2023. She holds Bachelor's degrees in Kinesiology and Biology and a Masters in Health, Human Performance, and Recreation. Mica has been an active participant in the wellness industry for two decades working in the personal training, physical therapy, and behavior analysis fields before finding a home with massage therapy. Her dissertation research focuses on client-initiated sexual harassment experienced by massage therapists as part of their business practices. This research is just one component of her research interests in the relationship between massage therapists and their clients and providing best outcomes for those who seek massage therapy treatment to support their overall wellness goals.