Episode 1
Apr 22, 2023
In this episode, Corey takes Rebecca, Kerry, and Cal on a tour through the history of massage in the Western world -- from rubbing to massage therapy, from cutaneous exercise to human potential. (Part 1 of 2.)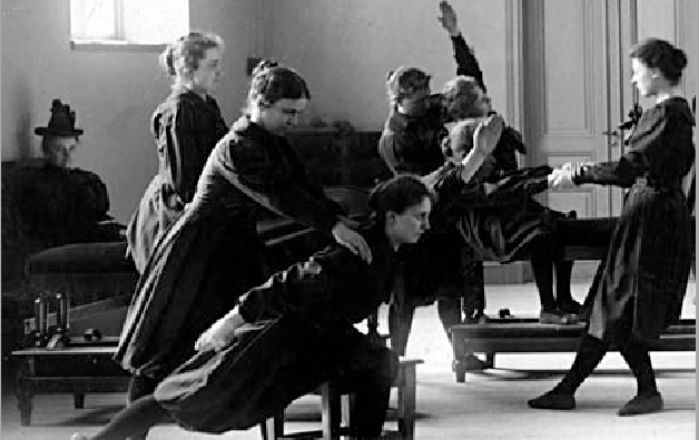 We missed you! Have you missed us? Enough to listen to some thoughts from the bottom of a can? In this episode, Corey takes Rebecca, Kerry, and Cal on a tour through the history of massage in the Western world -- from rubbing to massage therapy, from cutaneous exercise to human potential. (Part 1 of 2.)
We appreciate your patience with Cal and Kerry's poor audio quality. The conversation was so good that they called in from their travels just to join in. We're all back at our desks, with headphones, after this 2-episode arc.
Abby Cox and others debunking the myths about Victorian corsetry: https://youtu.be/4XBLBfWNH7I
Corey's References:
Nicholls, David A., and Julianne Cheek. "Physiotherapy and the shadow of prostitution: The Society of Trained Masseuses and the massage scandals of 1894." Social science & medicine 62.9 (2006): 2336-2348.
Benjamin, P. J. (2015). The Emergence of the Massage Therapy Profession in North America: A History in Archetypes. Curties-Overzet Publications.
Let us know what you think! Send us an email: podcast@healwell.org
Support the podcast (and see the video of podcast episodes along with extra conversation) on Patreon: patreon.com/interdisciplinary
Continue the conversation with us in the Healwell Community: community.healwell.org
Merch! Find your Healwell fashion here: https://www.teepublic.com/user/healwell
Thank you to ABMP for sponsoring this season of Interdisciplinary! www.abmp.com